We are looking forward to all choirs and ensembles enriching the festival with their diversity. You can expect great performance opportunities in and around Graz. Sing along at the Long Night of Choirs and other concerts. We will help you organize your choir trip and put together a tailor-made participation package with performances and workshops.
Join the many interactive workshops around choral and vocal music. As an individual, you have the opportunity to participate in the ensemble workshop with VOCES8. Or are you a conductor and want to improve your skills? Then the Masterclass Conducting is waiting for you! Browse through our extensive workshop program here.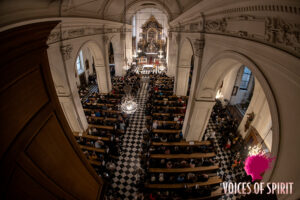 Workshop for children and youth choirs
… with Paul Smith, who is very popular with all young singers! We are happy to have won the former VOCES8 tenor once again for this extraordinary workshop especially for young singers. You can expect two fun workshop days and your own big final concert together with the world stars of VOCES8 in the Minoritensaal.
Ensemble coaching for individual singers
Even as an individual singer with ensemble experience, you have the opportunity to participate in the ensemble coaching of VOCES8. The individual voices will be formed into your own ensemble and you will be part of the big final concert of the ensembles. Don't miss this unique opportunity!
Jazz singing with Simone Kopmajer
This three-day intensive course focuses on various styles from jazz to gospel to pop. In groups and individual lessons, participants learn microphone technique, stage composing and work on two prepared pieces. The intensive course ends with a groovy concert on Friday evening at the tubes.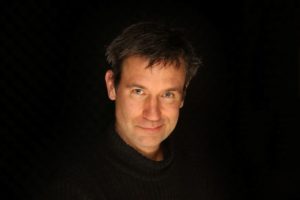 Intensive course arranging for choirs with Carsten Gerlitz
Renowned Berlin composer, arranger and choir director Carsten Gerlitz gives tips on the general approach for choir arrangements. What sounds good and why? How to (re)harmonize appealingly? A practical guide to arranging. The arrangements can be tried out with a studio choir and presented at a final concert.