Masterclass conducting with Barnaby Smith

Masterclass for choral conductors
Instructor: Barnaby Smith (UK)
The Conducting Master Class with Barnaby Smith offers dedicated choral conductors the opportunity to refine their choral conducting skills in theory and practice. During the four-day intensive course, participants will have the renowned chamber choir Vocalforum Graz at their disposal as a studio choir. You can expect instructive and exciting days under professional supervision, crowned by a brilliant final concert in a unique ambience.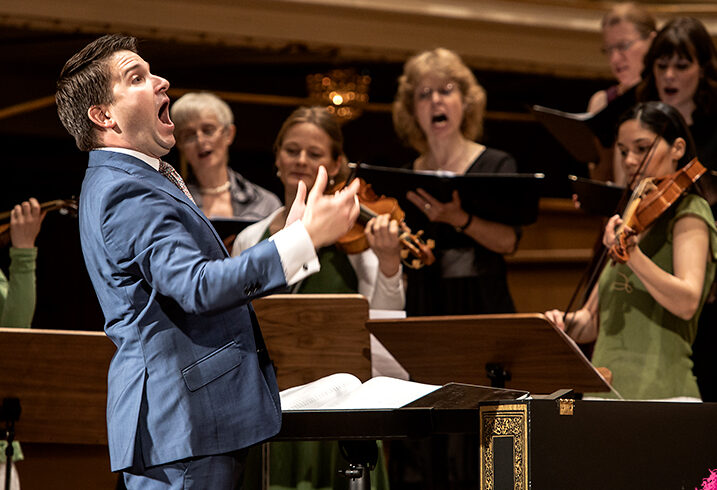 Program
Subject: "Our Favourite Songs"
In the masterclass 10 favorite pieces from the repertoire of VOCES8 will be worked on. When registering, please indicate which three pieces from this list are your personal "favorites" that you would like to work on.
| | |
| --- | --- |
| Title (composer) | Publisher |
| Sing Joyfully (William Byrd, 1543-1623) – E-Major | Cpdl PDF |
| Adoramus te (Claudio Monteverdi, 1567-1643) | Cpdl PDF |
| Cantate Domine (Claudio Monteverdi) | Cpdl PDF |
| Denn er hat seinen Engeln (Felix Mendelssohn-Bartholdy, 1809-1847) | Cpdl PDF |
| Abendlied (Joseph Rheinberger, 1839-1901) | Cpdl PDF |
| Beati quorum via (Stanford, 1852-1924) | Cpdl PDF |
| O nata lux (Morten Lauridsen, *1943) | Southern Music Publishing |
| Sleep (Eric Whitacre, *1970) | Walton Music |
| Ubi Cartias (Ola Gjeilo, *1978) | Walton Music |
| The Road Home (M.D. Browne/Stephen Paulus) | www.stephenpaulus.com |
Scedule
Wednesday 14:00 – 18:00: Masterclass with studio choir
Thursday 10:00 – 12: 00: Masterclass with studio choir
Thursday 13:30 – 16:30: Masterclass with studio choir
Friday 09:00 – 18:00: Masterclass with studio choir
Saturday 9:00 – 12:00: Masterclass with studio choir
Saturday 13:30 – 14: 30: Dress rehearsal
Saturday 20:00 – 21:00: Final concert in the Minoritensaal
(subject to changes)
Requirements and application
The Conducting Master Class is open to participants who have a basic training in choral conducting or who already have experience. In order to guarantee a high quality and intensity of supervision, the number of participants is limited to 10. We ask for early registration and application with the following documents:
Curriculum vitae
Photo
Short video (link) of you conducting
Instructor: Barnaby Smith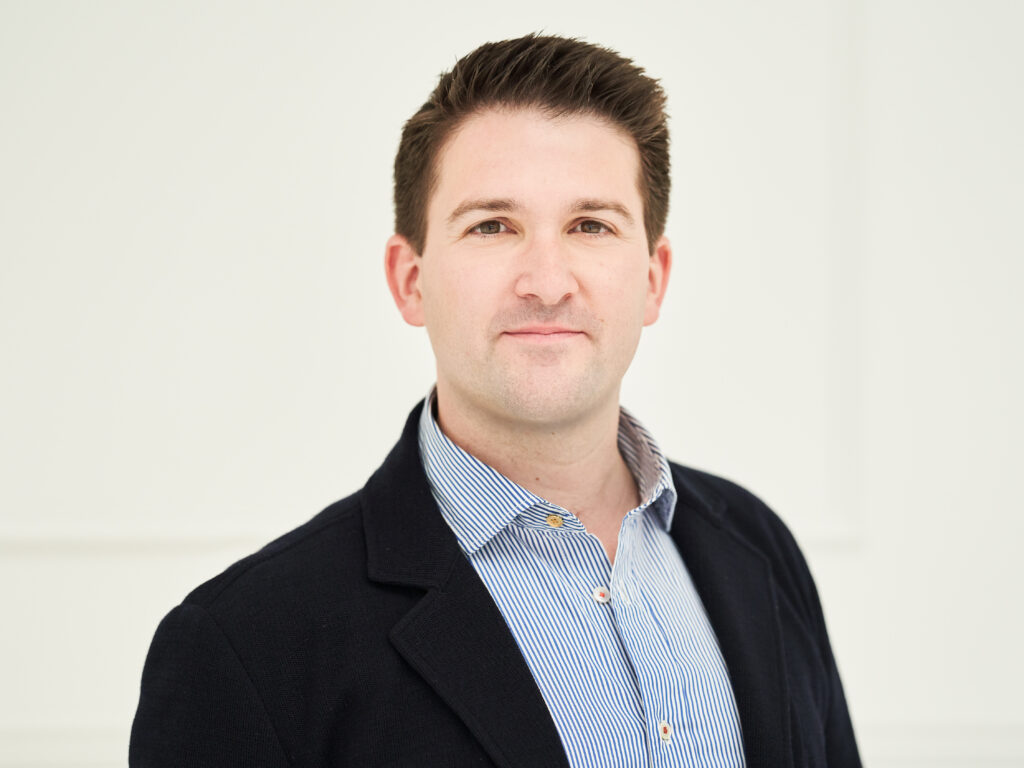 Barnaby Smith began his musical career in the choir of Westminster Abbey. He completed his studies with a focus on early music at the Schola Cantorum Basiliensis, where he was taught by Andreas Scholl and Ulrich Messthaler. As co-founder and artistic director of the successful vocal ensemble VOCES8, he is responsible for channeling the musical interpretations of eight individuals into incomparable performances. As a conductor, he has worked with the London Philharmonic Orchestra and the Tokyo Philharmonic Orchestra, among others