Festivalchor / Festival Choir
mit / with Benjamin Lack
09. – 10. Mai 2023 / May 9-10, 2023
Singen Sie in unserem Festivalchor mit dem renommierten Dirigenten und neuen Professor für Chordirigieren an der Kunstuniversität Graz Benjamin Lack (AT) zum Thema: "Bruckner trifft Gjeilo" für Chöre und Einzelsänger:innen. Vorstudium erwünscht.
Programm:
Locus iste, Ave Maria und Os justi (Bruckner), Tota pulchra es und Ubi caritas (Gjeilo)
Sing in our festival choir with the renowned conductor and new professor of choral conducting at the Graz University of Arts Benjamin Lack (AT) on the topic: "Bruckner meets Gjeilo" for choirs and individual singers. Preparatory studies desired.
Program:
Locus iste, Ave Maria and Os justi (Bruckner), Tota pulchra es and Ubi caritas (Gjeilo)
Dates: Thursday, May 9th, 2024: 3:00 p.m. – 5:00 p.m. rehearsal – Friday, May 10th, 2024: 10:00 a.m. – 12:00 p.m. rehearsal | 12.30-13.15: Dress rehearsal in the church | 4 p.m.-approx. 5 p.m. concert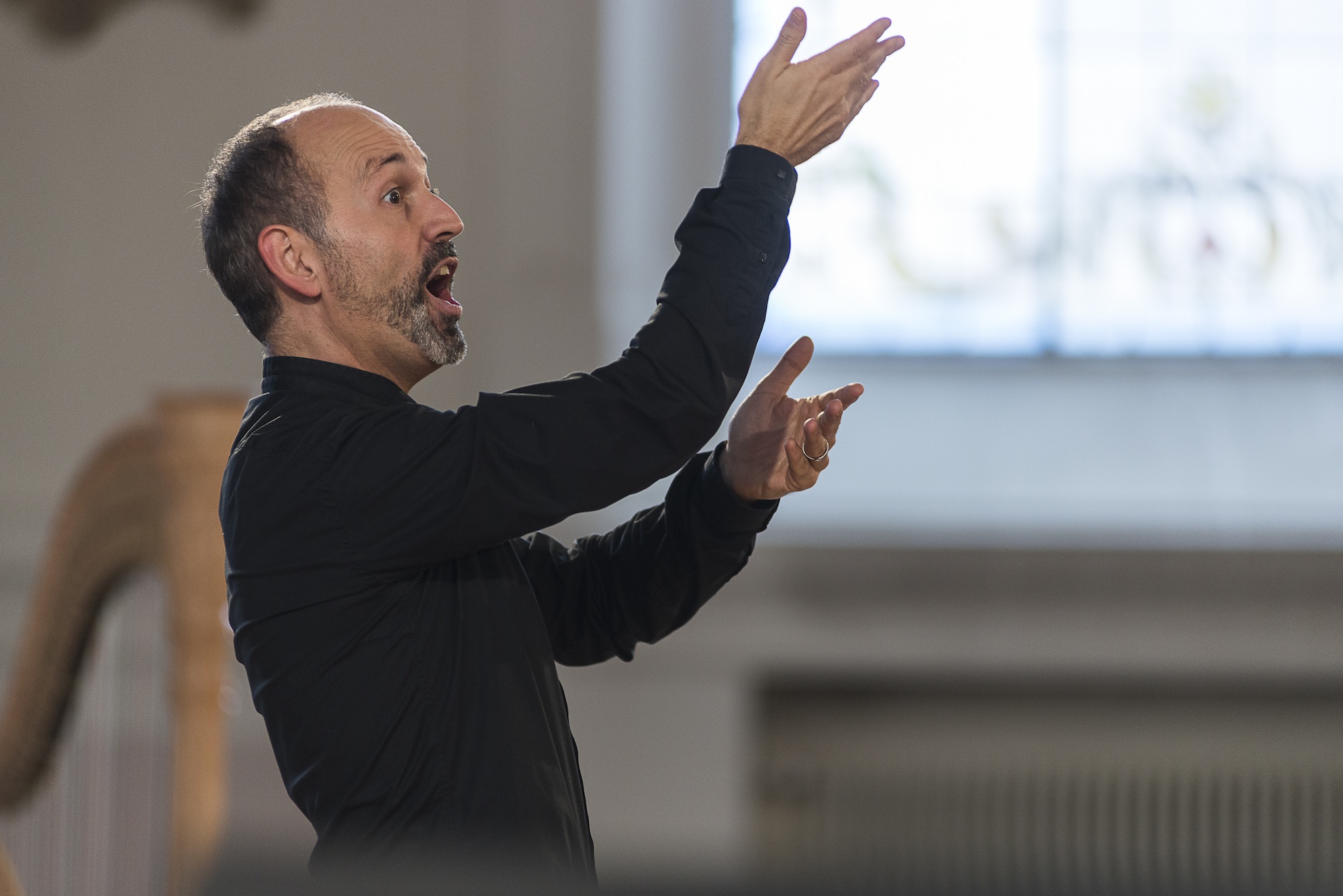 Termine/Dates:
Donnerstag, 9.5.2024: 15.00-17.00 Probe / Thu, May 9, 2023: 3-5 pm: Rehearsal
Freitag, 10.5.2024: 10.00-12.00 Probe / Fri, May 10, 2023: 10-12 am: Rehearsal
Freitag, 10.5.2024: 12.30-13.15: Generalprobe in der Kirche / Fri, May 10, 2023: 12:30 – 01:15 pm: Dress Rehearsal
Freitag, 10.5.2024: 16.00-ca. 17.00 Konzert / Fri, May 10, 2023: 4 – 5 pm: Concert