VOICES OF SPIRIT – 6th International Choral Festival Graz
A Festival with workshops for Choirs, Individual Singers and Conductors and amazing concerts for the audience!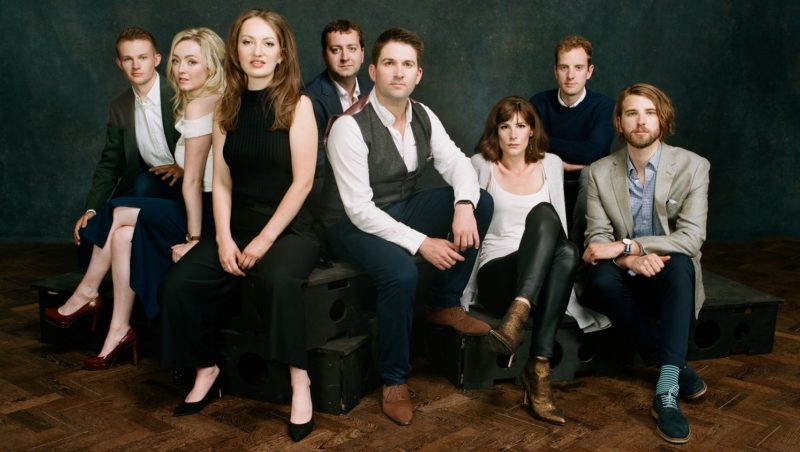 The festival "Voices of Spirit" is known for excellent concerts and workshops with renowned speakers. We have the great pleasure to welcome the famous British ensemble VOCES8 as our Artists in Residence.
In addition to the vocal highlights, you will be charmed by the friendliness and Mediterranean flair of our city, located in the middle of the "green heart" of Austria.
»The world-famous English ensemble VOCES8 as artists in residence
»Workshops for choirs and ensembles of various sizes
»Barnaby Smith, artistic director of VOCES8
»Paul Smith, who developed the VOCES8 method
»Carsten Gerlitz (Berlin), specialist in pop choral music
»Johann van der Sandt (Südafrika/Italien) renowned conductor and speaker
»Concerts from and together with VOCES8
»The event "Die Lange Nacht der Chöre" ("A Night of many choirs")
»Your own performaces, flash mobs, "The Singing Street" & "The Singing Tram"
»Choir encounters and excursions in one of the most beautiful Regions of Austria
Workshops To Take Part
How can I participate ?
To reserve your participation, choir and ensembles must pay a deposit of € 200, – in advance. This amount will be deducted from the grand total. Individual participants can reserve their spot by directly wiring the full amount of the course.
FAQ
Andrea Halsey | Sopran
Andrea began her career as part of the Royal School of Church Music's youth programme and joined VOCES8 fresh from graduating with a Music degree from Cardiff University. Andrea's ability to gain an angelic purity in her higher register has made her voice one of the most recognisable facets of the VOCES8 sound.
Eleonore Cockerham | Alt
Eleonore joined VOCES8 straight from her studies at the Royal Northern College of Music. Her love for ensemble singing developed during her years as a chorister at Knaresborough Parish Church, when she was also a finalist in the BBC Chorister of the Year.
Katie Jeffries-Harries | Alt
Katie started singing with the National Youth Choirs when she was 12 and has been hooked ever since. An alumna of Chetham's School of Music, she went on to study Music at Oxford University with a choral scholarship to Somerville College. Prior to joining VOCES8, Katie spent two years freelancing and working with amateur choirs, including the award-winning Peterborough Sings! charity.
Barnaby Smith | Countertenor
Barney co-founded VOCES8 with his brother Paul. His musical career began as a treble in the choir of Westminster Abbey and he completed his studies in Specialist Early Music Performance at the Schola Cantorum Basiliensis, where he was taught by Andreas Scholl and Ulrich Messthaler. As Artistic Director of VOCES8, Barney has the pleasure of facilitating the group's musical endeavours and is responsible for channeling eight people's musical interpretations into one performance. As a conductor his past performances include collaborations with the London Philharmonic Orchestra, Tokyo Philharmonic Orchestra
Sam Dressel | Tenor
Sam was a choral scholar with the choir of Gonville and Caius College, Cambridge, and studied French and Spanish at the university. After graduating in 2011, he spent a year working in London as a freelance singer and linguistic coach before starting with VOCES8.
Blake Morgen | Tenor
Blake is a native of Detroit, Michigan where he studied both Classical and Jazz singing. After a very successful career in American A Cappella, singing with supergroups Chanticleer and Cantus, Blake moved to the UK to take up his position in VOCES8. When he isn't indulging in madly improvised scat singing and barbershop tags, Blake's serene and easy high tenor voice floats him into the hearts of the group's audience.
Chris Moore | Bariton
Chris' love of singing began as a chorister in his local church choir and at school. He joined VOCES8 soon after graduating from the University of Cambridge, where he read music and sang in Trinity College Choir under Stephen Layton.
Jonathan Pacey | Bass
Jonathan began his musical career as a chorister at Winchester Cathedral under David Hill and Andrew Lumsden. He later read music at Trinity College, Cambridge, where he was a choral scholar under Stephen Layton. He auditioned for VOCES8 while in his final term at university and debuted the day after he finished his degree.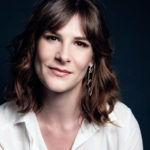 ANDREA HALSEY – Soprano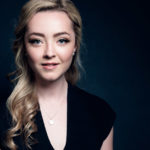 ELEONORE COCKERHAM – Soprano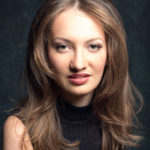 KATIE JEFFRIES-HARRIS – Alto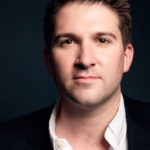 BARNABY SMITH – Countertenor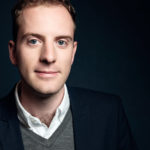 SAM DRESSEL – Tenor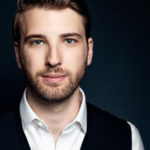 BLAKE MORGAN – Tenor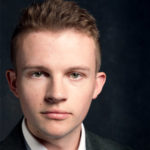 CHRIS MOORE – Baritone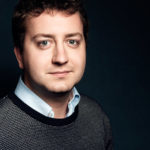 JONATHAN PACEY – Bass
Choirs and ensembles can now register to participate at Voices of Spirit 2019! ! Registration at the Choir Association Styria +43 (316) 829925 or to