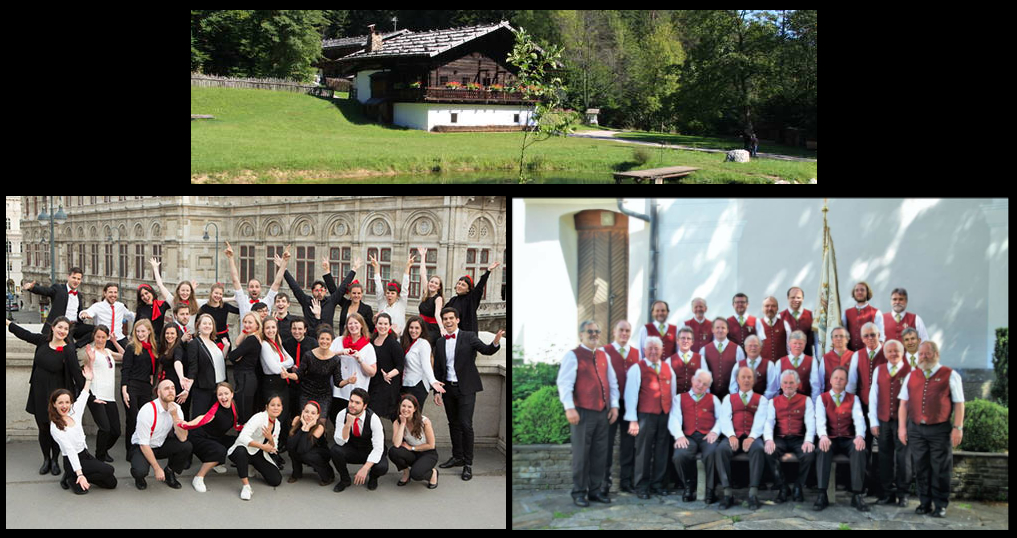 Saturday, 28. May 2022
Time: 14:30 – 16:00 | Freilichtmuseum Stübing

Concerts: 14:30 – 15:00 and 15:15 – 15:45, 15:50 final act (both choirs) at various locations on the grounds of the open-air museum (instructions on site).

Choirs: V.O.I.C.E – Vienna Pop & Jazz Choir | MGV Bad Gams | Singkreis Kalvarienberg

OUT OF GRAZ CONCERT
Voices of Spirit goes Freilichtmuseum Stübing
The choir festival is a guest for the first time at the Open Air Museum Stübing. In the unique atmosphere of the museum grounds with its historic houses from all over Austria, two local choirs will present a diverse program:
V.O.I.C.E – the Vienna Pop & Jazz Choir, the Singkreis Kalvarienberg and the Männergesangverein Bad Gams will perform an approximately half-hour concert at different times in the unique setting of the historic buildings of the open-air museum. The exact locations are signposted on site.
As a conclusion, all participants will meet for a joint act, where harmony and cultural exchange will be the focus.
Tickets: the regular admission prices of the Freilichtmuseum Stübing apply.
Location: Österreichisches Freilichtmuseum Stübing

Address: Enzenbach 32, 8114 Stübing